Dental Marketing Strategies You Can Avoid or Implement Right Now
A dental practice needs a constant acquisition process to obtain new patients. According to industry research, dentists must have a minimum of 20 to 50 new patients each month to maintain or grow their practice – depending upon size or specialty.
How can a dentist find these newly acquired patients? Make an investment in digital marketing. The new patients your practice needs are online right now, but you need a dental office marketing plan to reach them. If your practice is not visible to them, you can bet your competitors are.
What is Dental Marketing?
For the majority of dentists, the need for hiring a dental marketing organization is about as pleasant as getting a tooth extracted. Marketing is needed, but not something doctors were trained for, nor, have a great interest in doing. After all, they are clinicians providing needed dental services.
But dentists are also business owners. And that means if you want growth, you need a dental marketing plan, a marketing strategy, and people to implement the marketing campaign. Too often, dental practices hire a relative or friend "who knows something about marketing" but doesn't have experience with which dental marketing ideas work and which sound good, but don't work. They aren't a professional who devotes their career to understanding the elements of a marketing plan.
For those who have been around a long time, it no longer makes any sense to buy a Yellow Page advertisement and wait for your caller to ring. Believe it or not, some dentists still do simply because they always have. And there are still some Yellow Page publishers out there who exist to take a paid business listing. Once a year when they distribute their publications, can be found it recycle bins everywhere.
Dental patients do research online before choosing any provider. Investing a little bit of time and money to have a friend or nephew create a new website makes it difficult to attract patients. If your website isn't professional, why shouldn't I, as a consumer, believe you cut corners in every aspect of your business?
Professional dental marketing campaigns are the foundation of the successful marketing process and begin with the right target audience, the right planning, and the right strategies.
Dental Marketing is Key to Your Practice Success
Getting the best results is important in every business, and dentistry is no exception. The practice should provide an affordable service for the customer to attract the most new patients with a high quality product and a high-performance service.
When evaluating marketing strategy for dental practices, the first step should be the dentist's vision. Do they want growth, or to maintain their current patient caseload? Does the practice want to expand into new service areas? Is the long-term goal to sell the practice based upon it's revenue and reputation? Different visions are supported by different dental marketing efforts.
Marketing The Dental Practice or Marketing The Dentist?
For a new dental practice, the first issue is branding. Should the practice be named for the dentist; or, have a more generic name? If you want to sell the practice eventually, don't focus on your own name – use a neutral name.
Current patients will tend to look up the doctor's name online, so you certainly want to be easily found. Referrals will do the same.
However, a new patient simply looking for a practice will search on other parameters. Services, offered; family practice or specialty; emergency keywords, etc. So your dental marketing strategy needs to take all that into consideration.
Our Judgment: depends upon your long-term exit strategy.
Google Ads & Income Targeting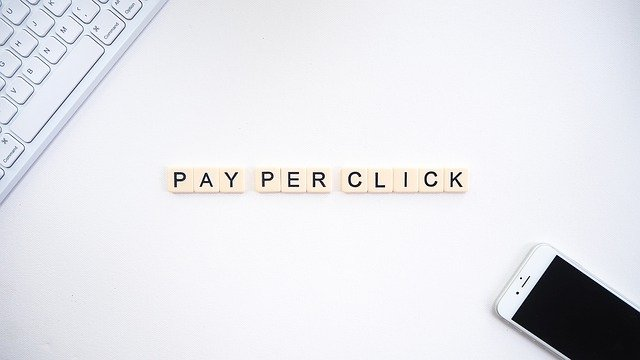 Dental marketing is all about getting your practice seen, then presenting your dental practice as the best local alternative for the target audience needs and wants. This means being on the first page of local search engines results. There's a joke among digital marketers… where's the best place to hide a body? On page 3 of Google results." The point being, that nobody goes there. So if that's where your practice is found for important keywords, you'll be just about invisible.
Google ads are a fast, quick way to get to the first page of Google results. The problem is that it is expensive! The more valuable the keyword, the more expensive. And when you stop feeding the machine with your money, it stops sending you potential patients.
There's a better way to get to highly ranked in Google search results, hyper-local SEO; more on that later.
The upside of pay-per-click ads is that it enables targeting different demographics, including their level of income. It's possible that advertisers targeting higher income levels may want to advertise for teeth whitening or veneering, while those with lower income may want more basic health benefits to maintain.
Our judgment: avoid. There are better places to put your money.
Social Media:
Facebook and Instagram Marketing for Dental Practices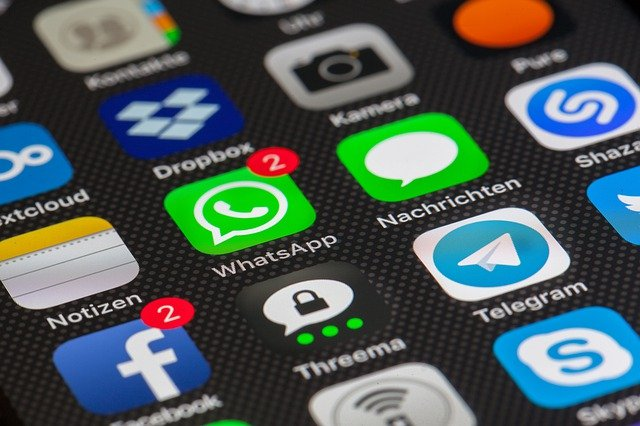 If you have a practice you are always told – "you have to be on social media." So, dutifully your practice has created social media pages. Maybe you have a staff member occasionally make a post. Or perhaps your teenager handles that for the practice. Or, if you are really committed to social media, you hire an agency to handle it for you and pay a few hundred a month.
You have been told that it is imperative to manage your social media presence on a daily basis. Your patients will follow your pages, or so you were told. And search engine optimization ("SEO") is impacted by social media pages and engagement – a little. Less now than a few years ago.
There is nothing ill or wrong about it. You can establish an audience among current patients by developing community. The question is, "how much is enough?" For a dental marketing agency for whom social media is a big revenue source, there's always a need for more engagement to get more patients.
Our judgment: minimize. Don't spend a lot of money in this area.
Video Marketing
Video marketing is not a strategy, although some agency will try to convince you it is. It is a tactic. Video has the advantages of sight, sound and movement, which makes it more impactful than still images, but it's not a big part of dental advertising.
Our judgment: use video where it contributes to the message, but it's not critical for pulling in new dental patients.
Direct Mail
These days direct mail is usually a "new mover" effort. It's a form of dental advertising that can still be effective, but with a low rate of return. Direct mail used to be important but is much less so in the age of digital marketing.
Our judgment: here is where a social media advertising could pay off for a dental office. Facebook can target new movers into the area
BrilliantDoc's Marketing Strategy: Maximum Impact with Minimum Marketing Investment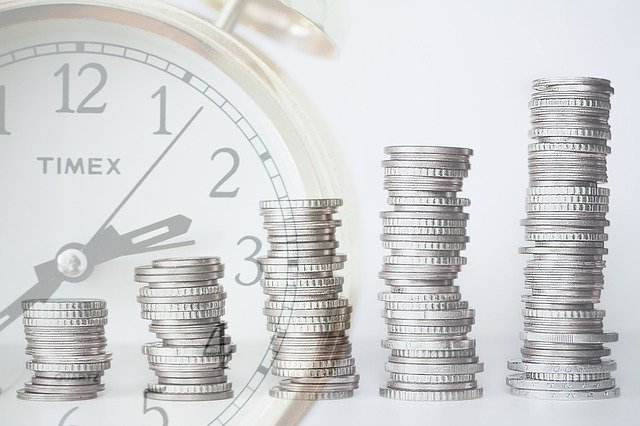 It may seem strange for a dental marketing agency to advocate for minimizing your marketing spending, but there's a lot of waste in marketing. The founders of BrilliantDoc have done marketing and consulting in dozens of industries, and the "playbook" within the dental industry is not generally the best (in our opinion).
One of the companies we consulted with is a major holding company that "80/20's" everything. They are hugely successful.
The idea is that 20% of your marketing efforts generate 80% of your results. As you add more and more campaigns, they become less and less impactful. The 80/20 rule was originally discovered by an economist named Pareto who was studying income distribution in Italy.
But it holds true (generally) in most areas. Don't believe it? Take a look in your closet at home – we'll bet you wear 20% of the clothes in there 80% of the time. So what's the 20% of activities that has 80% of the impact?
Your Website: Keep it Updated
Potential patients will go to your website. Here is BrilliantDoc's "8C's" for website content that drives website traffic and conversions, in no particular order…
Contemporary. If it's been years since you did your dental website, you need a new website for your practice. If your site looks old-fashioned, that feeling extends to your practice's brand. Is your practice's other technology old-fashioned too?Clarity. Use layman's terms for conditions and treatments. You can use clinical language, but only after the topic is introduced using terms that people actually search.Crispness. People are searching for information about practices, but the site needs to be clutter-free. Provide answers to their questions but don't worry about being clinically comprehensive. Get rid of irrelevant content! That's why you do a consultation.Completeness. Have a web page dedicated to each type of service your practice provides. Do this for search results and SEO.Convincing. Most people (including marketing professionals) believe that purchases are logical and based upon the needs of potential patients. Nope. Neuroscience has proven that decisions are made based upon emotions (from the Primal brain), then logic is applied to rationalize that decision (by the Logical brain). BrilliantDoc uses a proprietary model called the STAR® Decision Model to help guide our content and imagery.

Competence. For potential patients, competence isn't about the doctor's training or degrees. It's about the reviews given by other patients. This extends to the entire dental team. The competence of your entire dental practice is the sum total of all your patients' experiences. Your dental website is new patients' first experience with your practice.

Cheerful. The tonality of your site design should contribute to the patient experience. Face it, people don't look forward to dental visits. A cheerful team and modern environment reduce patient stress and contribute greatly to a good experience.

Clear Calls to Action. If you want more patients, tell the website visitor what to do next. Make your practice EASY to do business with. This is the biggest mistake most businesses make. Just think how easy it is to give your money to Amazon… learn that lesson! Functionality like online booking, downloadable HIPAA forms, text messaging, all signal top-notch dental care.
Our judgement: top priority
Creating Content for Marketing
First impressions are important, and the audience makes a judgment based on the website's quality and content. In fact, content marketing is all about having informational resources that can make your practice the "go-to" place for quality content. This is usually accomplished through blog content.
This isn't the first place we'd use a marketing investment, but if your marketing program is strong and you have money to invest in reaching people who are browsing for general information, this is how you do it. The return on investment is there, but content marketing has a longer-term impact.
Our judgement: mid-level priority
Dental SEO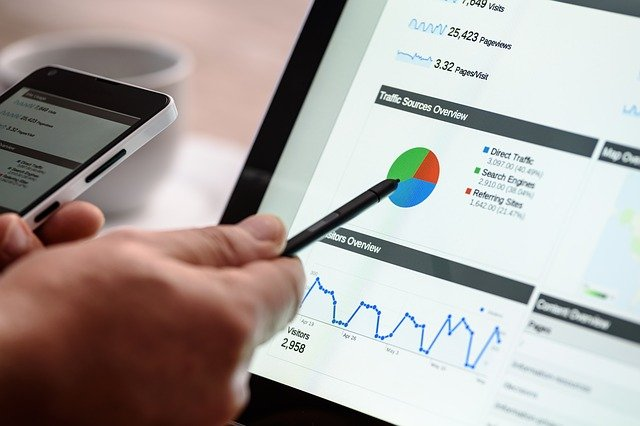 Search engine optimization is highly complex, and can literally take years to have its full effect. And it is expensive because it requires specialized knowledge plus months or years of effort. Traditionally.
However, dental practices are local businesses.
That means a local audience and local keywords all targeting a local community.
That means a local dentist can go hyper-local.
Hyper-Local SEO for Dentist Office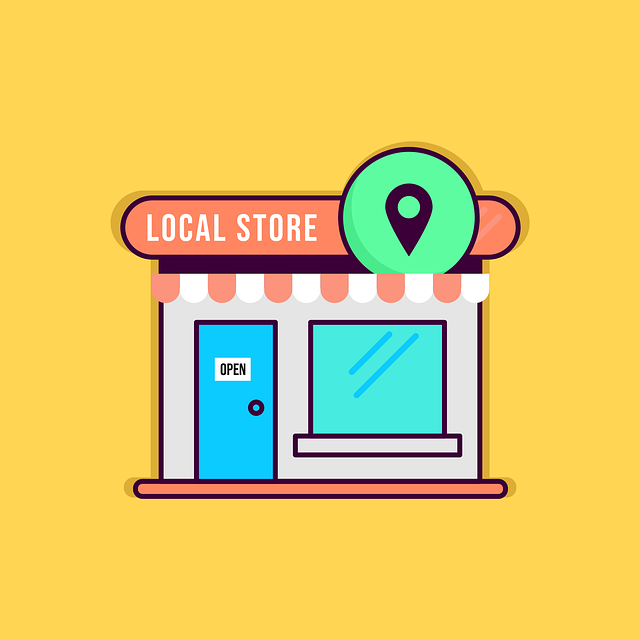 Here's an example: we at BrilliantDoc have optimized a dental practice for a major city, and due to our SEO efforts, that practice is #1 in Google search engine results when people specify that city.
But… many people use search engines to do "near me" searches.
In that case Google knows where the person doing the search is located (Google knows all), and then checks local practices addresses in Google My Business (now Google Business Profile). They then return the practices that are closest to the searcher's location.
Since you operate from a fixed location, there's nothing you can do about it – or is there? We'll you can always buy page one positions. But Google ads have been declining in effectiveness even as costs go up. People know you paid to be there. In the world of digital marketing, a paid presence is less effective than high-ranking organic results.
But there is a way to get to page 1 even in "near me" searches, and that way is hyper-local landing pages for your practice. They work!
We're not going to give away our "secret sauce" recipe here, so, if you want more information give us a call at (888) 337-6278.
Our judgment: top priority
Consumers Trust Online Reviews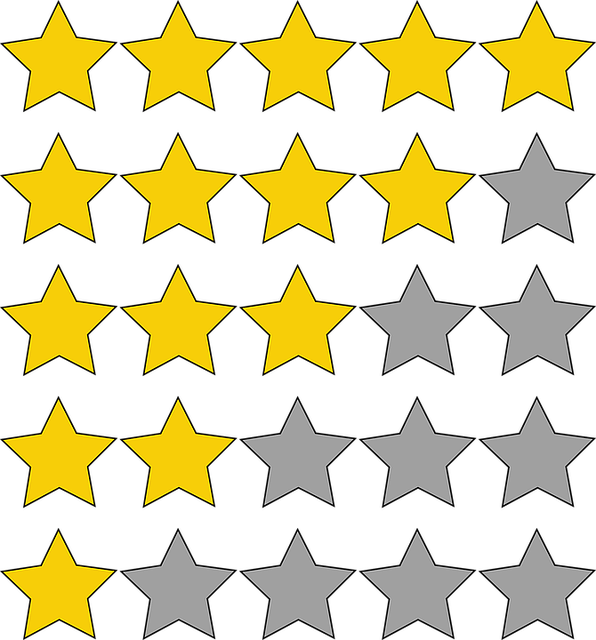 Although you want dental patients referred to you, even a referred patient may be searching online. Everyone wants to check out your online reviews. Think of it as a free form of dental advertising.
Patent reviews play a big role in dental marketing, and they're free!
You want your patients to write good reviews online, and it's not impossible. In fact, it's easy if your dental marketing is designed to include online reviews. You need to ask existing patients for reviews, then make is easy to do those reviews.
Our judgment: high priority
Appointment Reminders
Another important part of dental marketing is appointment reminders. You probably don't think of these reminders as dental marketing, but they are – they help keep those chairs occupied – and that's marketing. These days more practice management systems have appointment reminders as part of their offering – take advantage of this functionality!
Our judgment: high priority
Patient Referrals
It may be awkward to ask for referrals, but that's where office signage can come into play. Simply reminding patients that a referral is the highest form of compliment contributes to your dental marketing efforts.
Our judgment: a priority
For High-Impact Dental Marketing – BrilliantDoc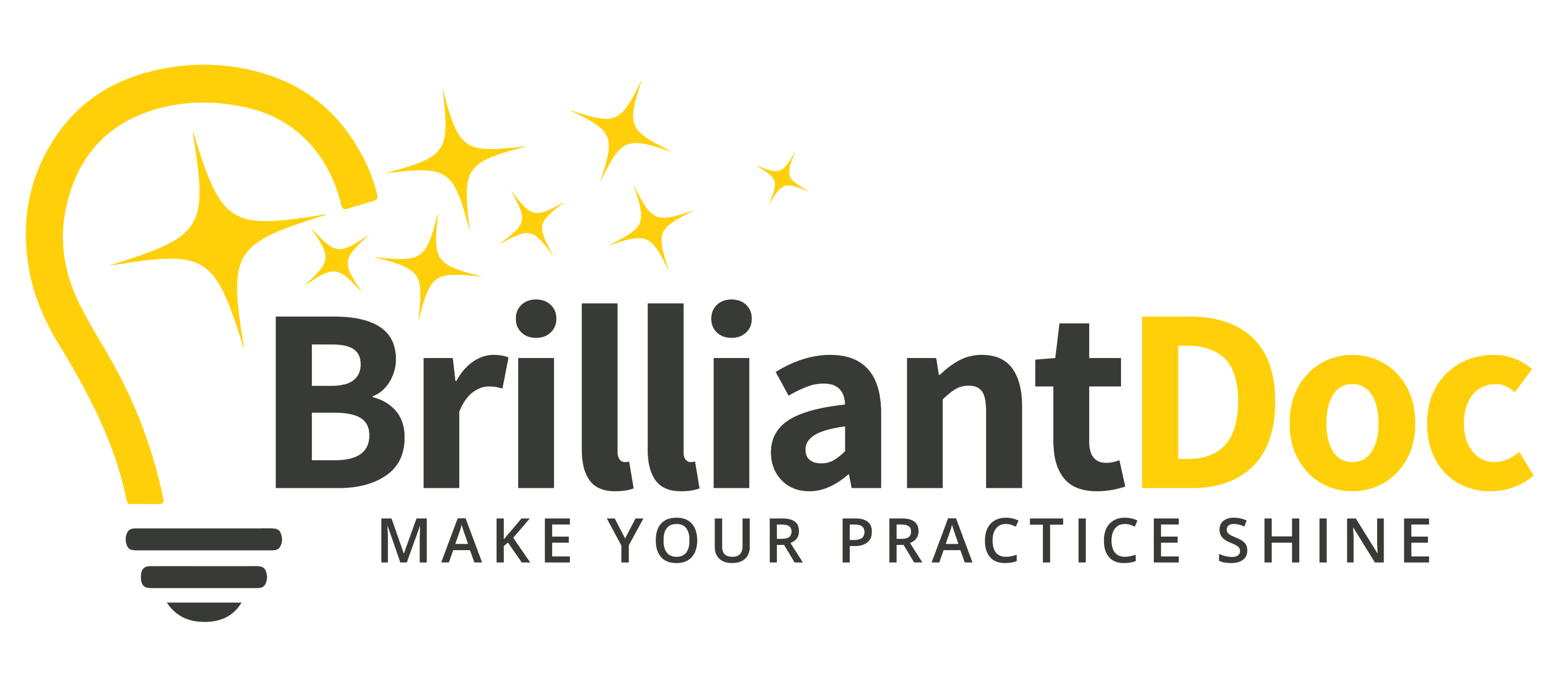 Marketing your dental office doesn't have to be complicated or expensive to create strong growth. We'll discuss how to do it when you call!
Don't wait!