Bad Dental Reviews – What To Do?
What Happens When a Dental Clinic Gets A Bad Review?
Dissatisfied customers are a reality of all businesses. As cultural & customer narcissism grows, it will only get worse. It has become so common, that the term "Karen" has been invented to describe a person who insists that everyone (including businesses) comply with their vision of what is correct in any given situation. (Our apologies to all women named "Karen.")
So what is any business owner to do? In particular, a dentist and dental office staff who provide a service that by its very nature involves physical discomfort.
Actually Heard from a Dentist…
"I Don't Pay Attention to Online Reviews.
I Just Provide Great Dental Care!"
There was an old TV show remembered for its robot that would alert one of the spaceship's young crew members by saying, "Danger! Danger Will Robinson!"
The above attitude expressed in the heading for this section is dangerous to dental practices. It has an emotional appeal, but while the dentist may ignore the review and review sites, prospective patients do not. After all, how is a new family in the area supposed to find an excellent dentist? Should they assume all dental practices are the same? Well, you know that's not true.
Consumers have been trained to look at review sites.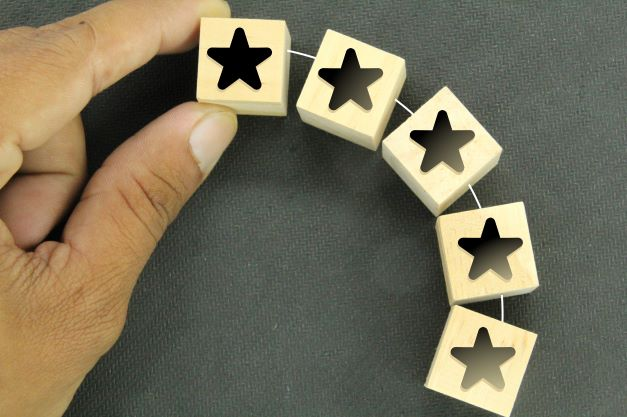 "I'm Good. My Review Rating is a Perfect 5 Stars!"
Well, whether it is true or not, prospective patients will assume you are actively managing your online reviews to ensure a perfect score. They then tend to discount the actual evaluations while simultaneously assuming it's a generally good practice.
Why? Because even if your dental practice and office staff were always perfect, the patients are not! Some people are never satisfied and everyone knows it.
In fact, Google's algorithms are believed to rate a dental practice with a rating of 4.8 higher than a dental practice with a rating of 5.0. The lower score is assumed to be a more realistic and legitimate patient rating.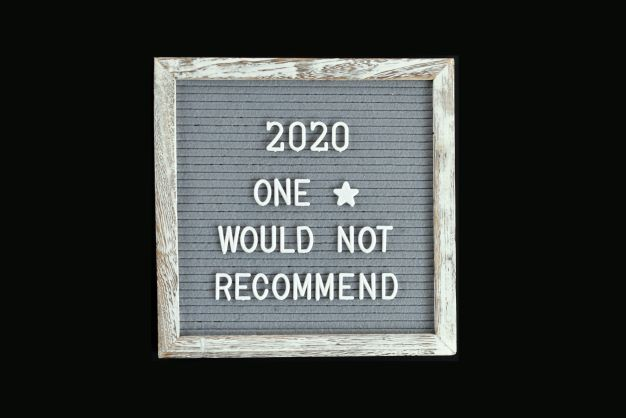 Then Should Negative Reviews be Ignored?
No!
Prospective patients want to believe that you care about the patient experience and therefore address a bad experience. Simply express regret they were dissatisfied and request a phone call to see if there is a way to redress the grievance.
do not get into a public argument about the grievance and/or the legitimacy of it!
Your knee-jerk reaction may be to let the public know that the grievance is totally unwarranted, but step back and give yourself time to cool off and reflect on the situation. A public argument gives the impression you don't care about the patient's experience.
Have Someone Respond to Every Review, Good or Bad
We've already covered a bad review for your dental practice, but what about a good review?
Respond to it! The patient has done you and your practice a service by providing the review. Whether it is in Google Business Profile or one of many review sites, they are building your positive reputation across the local community.
For positive reviews, simply thank them and let them know you appreciate the effort expended on your behalf.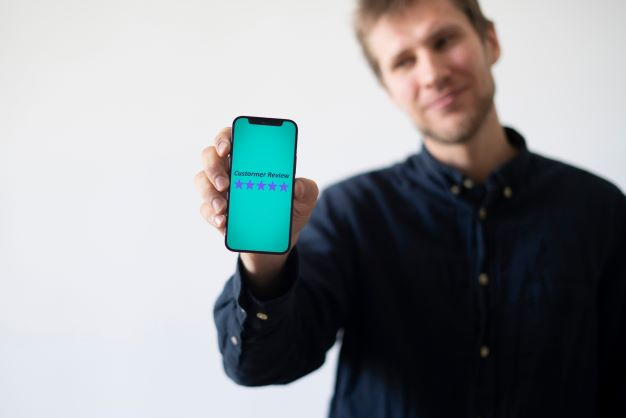 Should You Incentivize Good Online Reviews For Your Dental Practice?
No.
Some review sites will penalize your dental office if you incentivize good online reviews. It's a dangerous practice that could severely hurt your Google search results.
Besides, you are trying to improve their oral health and that is a valuable service. Plus, they had a very pleasant experience while their dental health was improved. And in addition, your dental hygienist went well above and beyond what is expected for a typical patient. Good patient reviews should be expected, right?
Nope.
Everyone is busy. Patient reviews take time and effort and they aren't allowed to be tangibly rewarded for that effort. The least the dental practice can do is make it as easy as possible. (More on this later.)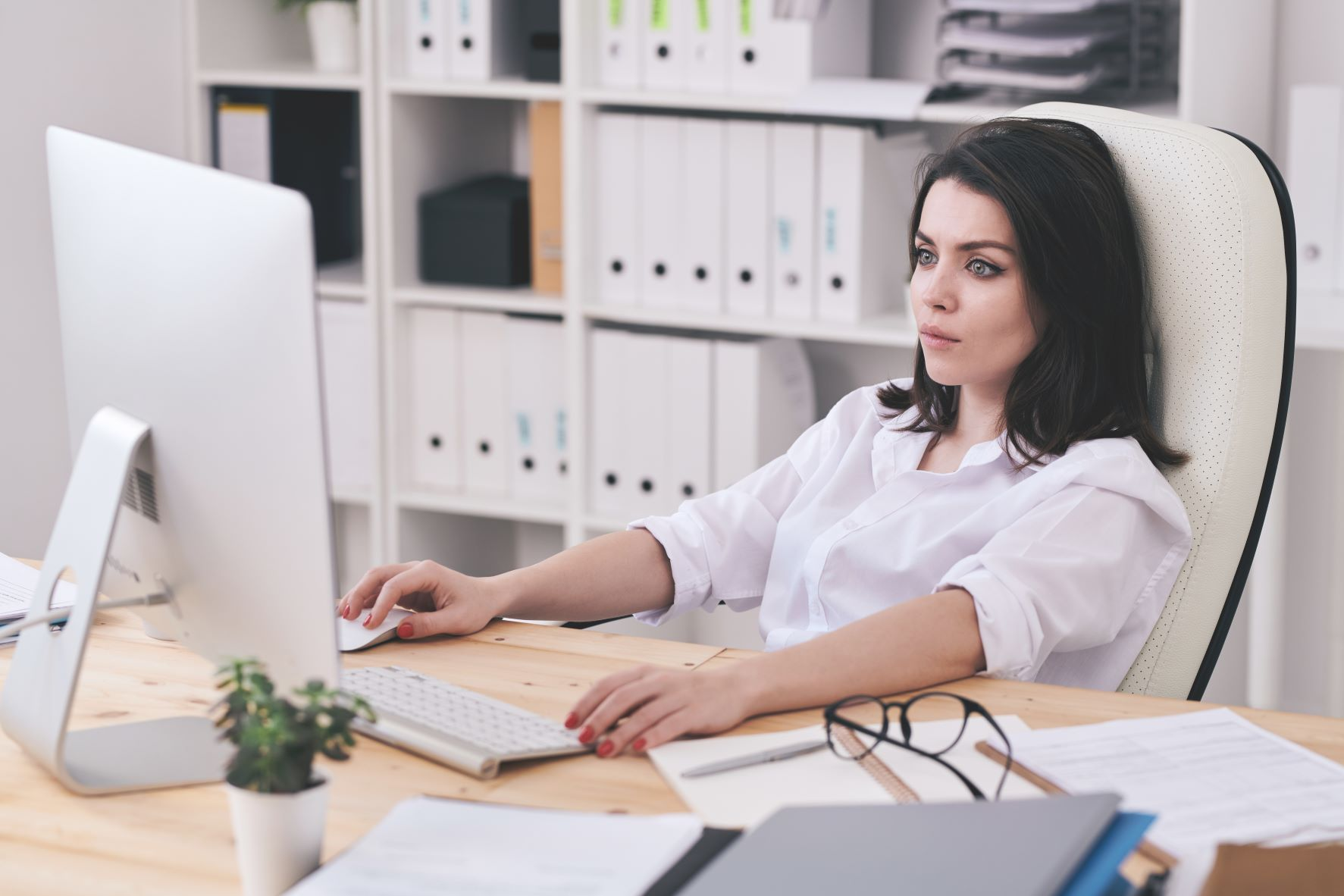 Review Management Platforms & Software?
A review management platform scans the web looking for new dentist reviews. When it finds a new review, it notifies you and allows you to easily respond to the review as you see fit. Most will provide guidance.
They exist to make the important task of responding to online reviews easier. Of course, they all say they do such a great job of managing review sites, but check out reviews of the review sites!
Pricing will vary depending on the features they offer and the life stage of the platform. Frequently review site management platforms will discount pricing until they are established. As their features and reputation grow, so, frequently, does pricing.
Here are a few…
PracticeMojo.com
Repugen.com
WebiMax.com
Reputation.com
Birdeye.com
ReputationRino.com
Online Reviews Sites
There are many review sites where dental practices may be reviewed, with more than half being general business review sites…
Yelp
Google Business Profile ("Google My Business" is the old name)
Very important for local SEO!
CareDash.com
HealthGrades.com
ZocDoc.com
Opencare.com
Facebook.com
BBB (Better Business Bureau)
GlassDoor.com
and many more.
Your Online Reviews Are Yours, Right?
Maybe.
For most review sites, any dental health reviews are yours. But, some dental marketing agencies offer to capture and manage reviews as part of their total solution. As long as you are with them, you own those reviews. But when you leave, and someday you may want to, those reviews stay. That's one of the incentives to stay long-term.
Conclusion Re: Dental Care Reviews
Online reviews are very important to the dental care industry. There are many dentist review sites, so you need to track them all. That's where platforms to track dentist review sites can come in handy.
Unfortunately, no one platform or tool can take care of all your dental needs. If you are a new dentist, this just adds to the pressure. Getting positive reviews and minimizing negative reviews is very important to your business.
If you are a new dentist, or not a new dentist but looking to kick your practdice up a notch, here's a blueprint for growth…
The most important is to be a great dentist and provide great dental health care.
Have a great dental website, with separate pages focusing on dental care treatments. Don't "go cheap" with a templated website. Pay for a custom website optimized for search results.
Use a local SEO agency that has a history of getting clients ranked for top keywords fast. It shouldn't take months!
Actively solicit and manage your dental reviews. Make it EASY for patient reviews to get given and show your gratitude for them.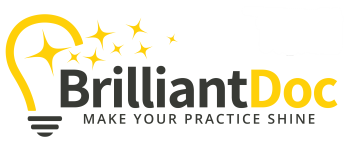 BrilliantDoc can be extremely helpful to dental practices whether they are new or established dental practices. We do an amazing job on websites and do an awesome job of getting practices highly ranked in Google search results. History say we get you on page 1 of search results in weeks, not months or years.