Local SEO for Dentists
Get Found Online
Attention Dentists: Reach More Patients & Improve Your Online Visibility with BrilliantDoc
Tired of ineffective and overpriced dental search engine optimization (SEO) services?
Want a simple solution that delivers fast, trackable results?
The Search Engines Challenge
Search Results Are Mostly Based On Location
When it comes to local searches for the dental industry, a critical factor Google uses to determine your website's ranking is based on the distance of your office to the physical location of the searcher. If other, competing practices are closer in proximity to the searcher, their websites may be listed higher than yours on Google. Normally. But there are ways to expand the area from which you draw patients.
Search Engines Use More Than One Algorithm
There are a variety of search engines, but they all have one thing in common… they all make use of more than a single search algorithm. For Google maps and Google search results, there are two basic algorithms: local and national. A search engine's algorithms are closely guarded secrets; however, there are "tweaks" for different business niches. Dental is one of those segments.
For example, how to rank local businesses for a local search in downtown San Francisco will be different than ranking a local business for a local search in rural Wyoming. That seems obvious once it's pointed out.
And for any particular area, local SEO ranking factors for a dental practice is different than for a local business in the pest control niche. In one case people travel to the dental practice, in the other situation the local pest control company travels to the customer. Those are very different dynamics and the local search engine's goal is to deliver local search results that match the search intent of the person doing the search.
To complicate things still more, the ranking factors for local SEO for dentists in Google's search engine are different from the ranking factors for Google maps. Many local SEO factors are found for both, but the relative importance is different for local search than for Google maps.
It is important that your SEO agency understands these differences so you don't have to become an SEO strategy expert. They should know how to research the ranking factors for your local business in your local area. A "one size fits all" approach to SEO may maximize the SEO agency's profits, but it is not the best approach to your local SEO strategy for dental practice.
Your content goes here. Edit or remove this text inline or in the module Content settings. You can also style every aspect of this content in the module Design settings and even apply custom CSS to this text in the module Advanced settings.
Okay, then how do I get my website listed as a top Google result in neighboring towns?
Harness the Power of Geographically-Targeted Landing Pages on Your Website
Help people searching for quality dental services easily find your practice online by adding geo-targeted landing pages to your dental website with our Business Acceleration Package. These pages mimic the look of your homepage, each one geo-coded to target a specific neighborhood, town or city around your office.
Research & Target
For your local SEO campaign, we work with you to figure out the best search phrase and target locations for your new geo-targeted landing pages. Ex. Best dentist in…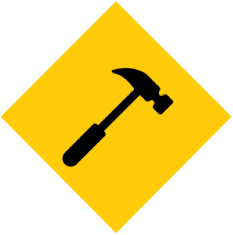 Build
We build a web page that mimics the look of your homepage with full navigation at the top for easy access to the rest of your site.
Replicate
We replicate the web page and geocode and optimize each one to capture search traffic from a neighborhood, town or city near your office.
Finally! Dental SEO that actually works!
Dr Michael Payne is a Board Certified Orthodontist and the owner of American River Orthodontics (ARO) in Sacramento where the competition is fierce.
American River Orthodontics
★ ★ ★ ★ ★
"Can't say enough about BrilliantDoc! – they provide our SEO and website management. Since using them we have seen a significant increase in new patient calls – literally times, all four lines are new patients. Couldn't be happier with what they've done for us!!"
– Cheryl Kammerer (Office Manager)
Image from Google Search Console. In six months, clicks were up 118% and impressions  203%!
Within 4 months, new patient calls were up over 400% and new patient consults went from "1 maybe 2 per day to 3 sometimes 4 per day!!"
Dr. Stefen Lippitz and the Lippitz Orthodontics team in Chicago, IL.
Within the first 10 weeks of launching the new pages:
All 20 of the new geo-targeted landing pages ranked on the first page of Google
35 search phrases are in the MAP, and not just in the 3 towns where his offices reside
47 search phrases are in the #1, 2 or 3 spot of the organic/natural search results Google provides
Most SEO strategies typically take 6-12 months to see significant results.
Image from Google Search Console. In only 10 weeks, clicks were up 58% and impressions up 65%.
SEO results that are fast and easy to measure.
Dr. Moinakhtar Lala and Dr. Mehran J. Khorsandi lead the Center for Advanced Cardiac and Vascular Interventions (CACVI), which is located in Los Angeles where the market is saturated with cardiologists.
CACVI prides itself as the amputation prevention center. Their board certified consultants in endovascular interventions specialize in micro-vessel interventions below the knee to preserve the limb with improved blood flow for better, and quicker wound healing. Amputation itself has a high mortality rate. CACVI has saved thousands of limbs and are committed to improving the quality of their patients' lives.
The Approach
The doctors & team members had no idea how to improve their search rankings and beat their competitors on Google. And the SEO agencies they found were either too confusing in their strategies or simply cost-prohibitive.
CACVI centered their practice growth strategy around BrilliantDoc's Geo-Targeted Landing Pages as they did not want the ongoing expense of advertising. We targeted multiple search phrases and many, many locations.
The Results
CACVI now ranks #1 in Google for their target search terms in 48 specific cities & neighborhoods in the Los Angeles area.
69% of CACVI's Geo-Targeted Landing Pages (188 total) are ranked in the top 1, 2 or 3 spot in the organic results of Google.
96% of all landing pages are listed on page 1 of Google for their target search terms.
We were able to get CACVI ranked above their competition within days…goal achieved!
Now is the time to start Local SEO marketing for dentists.
Time is a critical factor for local SEO. The first dental practice that deploys these pages in your area will always have an advantage over their competitors.
Geo-Targeted Landing Pages are not a new concept. They just haven't been affordable for private practices…until now!
You can own these pages.
A small investment will let these pages drive new patients to your practice – potentially for years.
More Affordable Than Traditional SEO Services
Pricing for the Business Acceleration Package is simple.
A single Business Acceleration Package targets one highly used Google search phrase in 12+ locations. You may purchase packages individually OR get the Business Acceleration Package subscription for a significant discount and low monthly fee!
What is a landing page?
A landing page is a single web page, designed and developed specifically for marketing or advertising a business, product or service. It is where a visitor "lands" after they click on an organic link in a search engine, in an email, or an ad on Google, Bing, YouTube, Facebook, Instagram, Twitter, or similar places on the web.
What are geo-targeted landing pages?
Geo-targeted landing pages are individual landing pages designed for a local audience, typically a city or region. They feature high value content made for a specific local audience, combined with a variety of on-page SEO (search engine optimization) techniques in order to rank high in local search results on Google, Bing, etc.
Geo-targeted landing pages are an excellent way to improve organic search engine traffic, and often outrank competitors who don't have these pages. They also have a side benefit of reducing costs and improving ad rankings for pay per click campaigns.
Does BrilliantDoc have to manage my website too?
Not necessarily.
If BrilliantDoc does not manage your website, we will design and create a geo-targeted microsite that consists of a homepage and the geo-targeted landing pages. The site navigation and footer will be similar to your primary website and link to the appropriate pages. If you do not currently have a website, an About Us page and a Contact Us page are also included.
If you choose to purchase an individual Business Acceleration Package, BrilliantDoc will help coordinate 3rd party hosting for your new microsite.
If you choose the Business Acceleration Package subscription, secure hosting and microsite management is included within the low monthly fee.
If you want to maximize the discount associated with bundling a BrilliantDoc website and Business Acceleration Package subscription, BrilliantDoc offers a website services subscription for only $495/mo. No large, upfront fees. BrilliantDoc's website subscription includes a custom built, mobile-responsive website, world-class hosting, regular maintenance, content updates, accessibility tools, HIPAA compliant forms, security and more!
What about Pay-Per-Click Advertising (PPC)?
Because Geo-Targeted Landing Pages target a specific search phrase in specific locations, many doctors tell us that this local SEO strategy sounds similar to Google Ads.
Yes, it is a similar strategy, but instead of your website being listed as an ad at the top of the page, it is listed in the natural search results Google provides below the ads, known as "organic" search results.
If you have been told you need Google Ads, you should know that:
You Can Get Better Results – The organic traffic derived from geo-targeted landing pages is as good as or significantly better than PPC ads.
There's No Ongoing Payments – If you stop paying for PPC ads, you disappear from page 1. There are no ongoing payments for BrilliantDoc's local SEO marketing for Dentists.
It Helps To Do Both – Geo-targeted landing pages can be used in conjunction with PPC ads to reduce paid search costs and increase ad position due to quality score metrics.
See the stats:
BrilliantDoc's local SEO marketing for dentists is an excellent alternative OR complement to Google Ads… especially since it's a one-time cost, but the results continue for years to come!
How do I check where my website ranks in Google searches?
You can check for yourself. Just follow these steps:
Open a new window to search Google
Search for "[Your specialty or service] in [Your town]" (Example: Best Dentist in Sacramento or Invisalign Doctor in Seattle)
Now, keep the same specialty/service, but search the towns around your office
Tip: Rankings are different on a phone vs. computer. Most people search on a phone but it's important to check both!
Are You Ready for More Patients?
Partner with BrilliantDoc and we'll help you rank higher on Google and be found by more patients.
Dr Parvinchi and Dr Date have a family medical practice called SCV Medical Group just north of Los Angeles in the Santa Clarita Valley.
★ ★ ★ ★ ★
"I just want to recommend Wes and Tracy at BrilliantDoc to Anyone out there who is trying to get their business name out there on the internet and build a strong following of clientele.
I have known Wes for over 5 years, and he has been honest, straightforward, and has saved me on numerous occasions when I have run into difficulties with other companies. The problem is that most business owners do not know anything about marketing online and usually, to my knowledge, get taken advantage of. But Wes and Tracy have been so helpful and so professional in every aspect of setting up our Websites, SEO, and social media that we are truly grateful to have found them.
I would without a doubt recommend their services 100% to anyone who wants to work with a team who will help grow your business or practice and wants a large clientele base for the future."
– Dr Amir Parvinchi (Practice Owner)
Additional Available Services
STAR® Websites
Custom, mobile-responsive design, HIPAA compliant online forms, premium hosting, and so much more! It's time that your website worked for you.
HIPAA Compliant Online Forms
Keep your practice efficient and make social distancing easier by having patients conveniently fill out their paperwork online at home and submit them securely through HIPAA compliant online forms.