Build Your Dental Practice With a Patient Referral Program Replacing Ads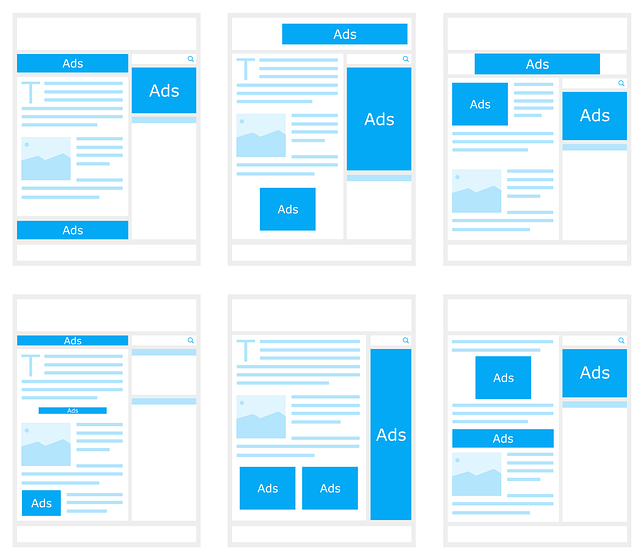 How to Use a Dental Referral Program to Replace Dental Advertising.
Although it is possible to replace certain dental advertising with a referral scheme, it is not always best to do so. A dental patient referral program can be an efficient approach to bringing in new clients, but it is not a stand-alone strategy to draw in more customers.
Yet, a referral program that is well done will allow a practice to reduce their dependence on advertising, which for most practices is a never-ending expense.
Not for a New Dental Practice
A referral program works by incentivizing current patients to refer their friends and family to the practice in exchange for a reward or incentive. This can be a cost-effective way to acquire new patients, as people are often more likely to trust recommendations from friends and family than they are to trust advertisements. However, a patient referral program relies on the practice having a sufficient number of current patients to generate referrals.
Therefore, it is important to maintain a marketing strategy that includes both a referral program and other forms of marketing, such as an effective website, local search engine optimization (SEO) to generate organic traffic, social media marketing, with limited traditional advertising such as postcards mailing to new movers into the area.
This can help to ensure that the practice is reaching a broad audience and acquiring new patients through a variety of channels without paying high fees for ongoing advertising.
Advertising Works… Do Referral Programs?
Dental referral programs can be effective at bringing in new patients and growing a dental practice. Referral programs work by incentivizing current patients to refer their friends and family to the practice in exchange for a reward or incentive.
This can be a low-cost and effective way to acquire new patients, as people are often more likely to trust recommendations from friends and family than they are to trust advertisements.
The effectiveness of a dental referral program will depend on several factors, such as
the size of the practice's current patient base
the attractiveness of the rewards or incentives being offered
the overall types and quality of the practice's dental services.
A well-designed referral program that is promoted effectively and offers appealing rewards can be a valuable tool for growing a dental practice.
How Can We Create Our Dental Referral Program?
Identify your target audience: Who is it that you hope to engage with the dental referral program that you offer? Who exactly are you marketing to—your existing clientele, other dentists, or a hybrid of the two?
Make a decision regarding the rewards or incentives that you will provide: If I refer a friend to your business, would I receive a discount on the dental services I receive, a gift card, or some other form of reward?Perhaps a points system that, once the family has accumulated enough points, enables a youngster to choose a reward of their own choosing. Make sure the prize is something that your target audience will find enticing and provide that to them.
Ensure that your existing patients are aware of the patient referral program by discussing it with them at their appointments, including information about the program in your newsletters, and posting it on your website. In addition, you can market the program to other dentists through various professional associations as well as online groups.
Make it simple for individuals to recommend your services to their loved ones and acquaintances: Give patients the option of filling out recommendation cards or forms, which they may then give to their loved ones and friends. You can also make it easy for individuals to refer their friends and family members by setting up a referral form that can be filled out online and accessed from anywhere on your website.Be careful to follow up with referrals: To ensure that patients have a pleasant experience at your office, it is imperative that you follow up with any dental patient referrals that you receive. This has the potential to aid in the future promotion of additional referrals.
Can Social Media be Used in a Dental Patient Referral Program?
A significant tool in a patient referral program for a dental practice is its social media presence. You can encourage dental referrals by using social media in a few different ways, including the following dental referral program ideas:
Distribute information on social media that promotes your company and encourages users to tell their friends and relatives about you. This could take the shape of testimonials from happy customers, information about your products or services, or glimpses behind the scenes of your company.
Use social media to advertise your patient referral program. Disseminate information regarding the benefits or incentives you are offering to current clients who refer their friends and family members to your company.
Maintain a conversation with the people who follow you on social media by answering their comments and inquiries. Building relationships with people in this way and encouraging them to recommend your company to others can be beneficial.
Make use of social media to interact with other companies and influential people in your sector of the market. If you work together with these people and share each other's material, you can increase the number of people who are exposed to your brand and potentially produce more referrals.
It is possible to efficiently generate referrals for your company if you make use of social media to communicate with your audience, share material that is of value to them, and interact with other users.
Can a Free Dental Giveaway be Used to Generate Referrals?
It is possible that a dental office could increase patient referrals by holding a giveaway of free dental services. The following are some of the ways in which you could use a free dental gift to encourage patients to refer their friends and family:
Make use of the giveaway to get people interested in your patient referral program. Give existing patients the opportunity to participate in the drawing by inviting a friend, family member, or acquaintance to seek treatment at your clinic. Incentives for word-of-mouth promotion like this can be very effective.
Spread the word about the giveaway on various internet channels, including social media and other websites. This can help to boost awareness of your patient referral program while also attracting new potential patients to your office.
Think of working together with other companies or groups to spread the word about the giveaway. This may help you reach a wider audience and may also result in an increase in referral business.
It is important to keep in mind that a free dental giveaway may not always be the most successful strategy to create referrals for a clinic. It is essential to take into account the unique requirements and objectives of your practice and select a tactic that is likely to be the most successful for you given those parameters.
What If a Referral Program Isn't Enough?
The foundation of a dental marketing program is an amazing website optimized for excellent content and SEO. Add to that an effective local SEO program that gets high Google rankings in search results quickly, and it's a winning combination.
Call (888) 337-6278 or email [email protected] for more information.