[Google My Business is now referred to as Google Business Profile]
Google Business Profile for Healthcare Providers | Google Local Business for Doctors
Introducing the Heightened Importance of Your Business Profile:
Empowering Healthcare Providers with Google's Local Business Solutions
Your business profile plays a pivotal role in the success of your dental or medical practice. As a healthcare provider, optimizing your Google Business Profile (GBP aka GMB) is paramount to capitalizing on local business directories and citations. Ensuring consistency across online platforms, including your digital marketing efforts, allows you to effectively reach potential patients. The credibility granted to your website by Google's local search algorithm is directly influenced by the accurate and consistent use of your name, address, and phone number (NAP) throughout the internet. Such consistency reduces the risk of penalization and significantly impacts your local search rankings, determining the page on which your business listing appears in Google search results.
While search engines are not intended to direct potential patients to your business, it's crucial to eliminate any confusion that might prompt them to seek a competitor's business page instead. You are responsible for capturing their attention and fostering growth. Therefore, a well-optimized Google Business Profile serves as a powerful tool to present your unique offerings, expand your online presence, and ultimately attract a broader customer base.
Make no mistake – the importance of your business profile cannot be overstated. In this era where Google has become a prominent player in the healthcare landscape, leveraging its local business solutions is key. By focusing on optimizing for local SEO your "my business profile," you enhance its alignment with the targeted keyword phrase. This deliberate optimization strategy can elevate your visibility, engagement, and overall success in capturing the attention of potential patients in your local area.
Remember, a well-crafted and locally optimized business profile creates a gateway to expanding your reach and solidifying your position in the competitive healthcare market. Take advantage of Google's local business solutions, put your best foot forward, and propel your business toward continued growth and success.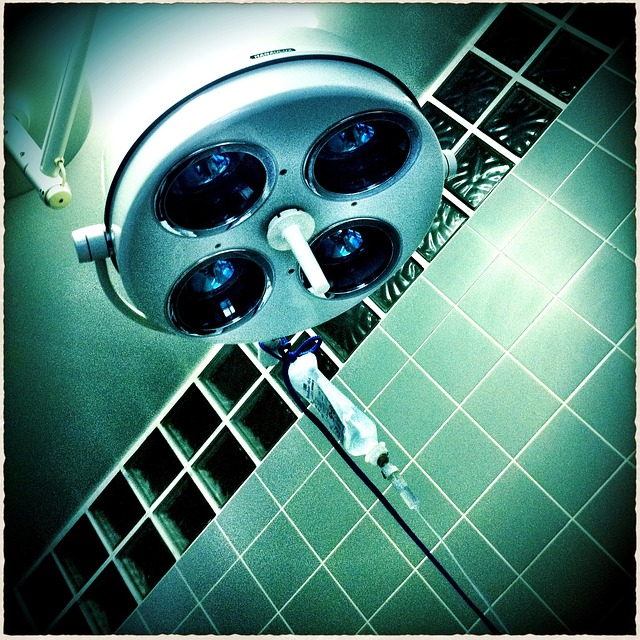 General Tips for Medical Practices, Dental Practices, etc.
Before we begin, these are the key elements you need to have in place to have your GMB appear in searches and ultimately rank higher:
● Your GBP profile must be claimed by the practice owner. This link gives instructions on how to create, claim or edit your profile.
● As many input boxes must be filled out as possible.
● All should be grammatically correct (i.e. capitalize the business name, street names, etc.)
● Name, address & phone number (NAP) must be consistent across all directories/citations.
● Click here for the guidelines for representing a business on Google. It reviews the do's & don'ts on a GBP to maintain high quality information and avoid common problems.
● Google Business Profiles are also a great place to collect online google reviews to build your online reputation, regardless of the type of medical practice.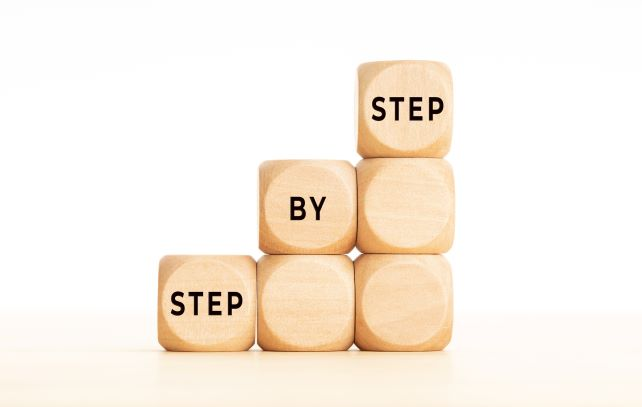 Step-by-Step Business Profile for Top Search Results
1.       Go to the Google My Business website (https://www.google.com/business/).
2.       Click on the "Manage Now" button.
3.       Enter the name of your dental practice in the "Business Name" field.
4.       Select the category that best describes your business. For a dental practice, you might select "Dentist" or "Dental Office" or "Doctor" or "Medical Group", etc.
5.       Enter the address of your dental or medical practice in the "Address" field. Be sure to include the street number, street name, city, state, and zip code.
6.       Choose whether your business serves customers at your location or if you offer services off-site.
7.       Enter your phone number and website URL, if you have one.
8.       Click on the "Continue" button.
9.       Verify your business by choosing a verification method. This can be done by phone, email, or postcard.
10.   Once your business has been verified, you can add additional information to your business profile, such as business hours, services offered, photos, and posts, which is probably the most ignored yet important capability.
Optimization Details for Search Results
Business Name – Google has specific recommendations for healthcare providers. Use the full name of the practice as it is displayed on your website, business cards, and across all "real-world" signage. Do not add any keywords or search terms.
– If the practice is branded & has only 1 practitioner you put the Practice Name then a colon and then the doctor's name. It will look like this:
Practice Name: Practitioner Name
– If the practice is branded & has 2 or more practitioners then just use the practice name. Do not include the doctor's name(s). Each practitioner can have their own GBP/GMB profile that should NOT include the practice name. 
– If the practice is known by the doctor's name only or you are creating your own practitioner GBP, you can write the name in one of two ways…
*We recommend the first way listed as patients do not typically search using degree certification abbreviations. 
Dr. First Lastname, Specialty (i.e. Orthodontist or Dentist) 
or
First Lastname, Degree Cert (i.e. DDS, DMD, MD, etc) 
– If you have more than one physical location, you will add each location as a new business within your GBP profile so you can access all your locations from your dashboard.
NOTE: If each location uses the same practice name/branding, the name & business category needs to be exactly the same for each location's Google Business Profile.  
To add a location, log into your GBP dashboard…
click on "Businesses" in left navigation
click "Add Business"
"Add Single Business" as pictured below.
Business Category – You are allotted 1 primary category and up to 9 more secondary categories. The primary category should be representative of your main business. This primary category should be the same across all your Google Business Profiles. The first category you list will be your primary category. To optimize your categories, please note that Google recommends:
– Do not use categories solely as keywords or to describe attributes of your business.
Address – make sure all punctuation, suite numbers, etc. are accurate. Google will compare your address with your USPS official address to validate it. So we recommend you look up your address on the official USPS website and copy it exactly for your Google Business listing.
The USPS website: https://tools.usps.com/zip-code-lookup.htm?byaddress
Service Area – This is NOT to be used by practitioners unless you make house calls. This is only for businesses that deliver services/goods to customers' homes.
Hours – Unfortunately, there is no ability for practitioners to note they are "by appointment only." Google recommends that you state the hours that your business is open to seeing customers/patients. If you have a location that perhaps is open only 1 day a week or on rotating days throughout the month, Google recommends that you not include any hours for that location. If no hours are noted, the section will be eliminated completely from the GBP. (Special Hours would be to note holiday closures, etc.)
Phone Number – use the primary phone number for the practice. This same phone number should be consistent on your website and in all directories across the internet.
Profile Short Name – Similar to social media, this is where you create a name for your business that can make it easier for patients to find and follow your practice. Your selected short name should be associated with your business name or the name by which people commonly refer to your business. Google recommends including your location to make the short name more distinct. For example, you can use your business name with your location, like your city or neighborhood.
Website – It's best to visit your website and copy and paste the URL vs. typing it in from memory.
Appointment URL – if you do not have a link to an online scheduling system, then you can use the URL for the "request an appointment" page or contact page of your website.
Products – Healthcare professionals do not enter anything for this field.
Services – The services auto-populated by Google are determined by what your Primary Category is for your business. You can select specific services from the list Google supplies and then you can enter custom services if you'd like to add more.
Highlights/Attributes – This is where you let patients know what you have to offer beyond your services. Here is a basic list to consider when listing your attributes:
Do you offer free wi-fi? 
Are you woman-led? 
What languages are spoken in the practice? 
What payment options do you offer? 
Are you accepting new patients? 
Do you treat children & adults? 
Important factors to note:
● Your business category listed above determines the attributes available for your business profile.
● If you offer virtual appointments, you can add "Online Care" as a service attribute
Business Description/Introduction – This field is limited to 750 characters yet only the first 250 characters are shown by default. This is where you want to note the keywords used for your services & note what sets you apart from competitors. To simplify your efforts, we put together a potential template to get you started…
[Doctor's Name] who owns [Practice Name] serving the [City, State] area for [X] years, specializes in [top search brands/services].
Example: 
Dr. Smile More who owns Smile More Orthodontics serving the Sacramento, CA area for 15 years, specializes in orthodontics for children, teens and adults including Invisalign®, Invisalign® Teen, Clear or Ceramic braces and traditional metal braces.
TIP: From there you should be able to pull appealing verbiage from your website.
  Opening Date – If you are opening a brand new practice and have an opening date, you can add that date as long as you are within a 90 day window.
Photos – Photos can seal the deal when a person is determining if they will visit your practice. It can also help differentiate you from your competition. Here is a list of great photos to add:
– Exterior Photos
– Interior Photos
– Team photos
– Any photos that represent your specialty and/or the services you offer
TIPS: 
● Do NOT use stock photos for your Google Business Profiles. Google is starting to penalize profiles that use stock photos which can reduce your position in Google search and other search engines.
● Google gives a great list of recommended photos and tips for each photo here.
Please Note: This guide was written in June 2020 and updated in January 2023. Google is able to change their requirements and recommendations for Google My Business (now Google Business Profiles) at any time. The following links are direct to Google support pages. All are great to reference as you create your own Google My Business so you get the latest and greatest information.
Get started with Google My Business for healthcare providers 
Guidelines for representing your business on Google – do's & don'ts of GBP/GMB
Edit your Business Profile on Google – details recommendations for each field
EXAMPLES Of Dental & Medical Practice Business Descriptions…
Dental Practice:
Welcoming You to Our Dental Office!
At Our Dental Practice, we endeavor to provide our patients with the greatest standard of dental care in a relaxed and welcoming atmosphere. Our team of skilled dental professionals is committed to assisting you in achieving and maintaining a beautiful, healthy smile.
We provide a comprehensive array of dental services, including cleanings, fillings, crowns, and implants, as well as cosmetic procedures such as tooth whitening and veneers. Additionally, we employ specialists in orthodontics, periodontics, and oral surgery.
Our office is outfitted with cutting-edge technology to ensure that your visit is as productive and pleasant as possible. We offer schedule flexibility and accept the majority of insurance policies.
Thank you for selecting Our Dental Practice as your provider of dental care. We look forward to addressing the dental needs of you and your family.
This business description offers a warm introduction to the dental office, highlighting the variety of treatments and specializations provided, as well as the modern amenities and insurance acceptance. Additionally, it indicates a dedication to providing high-quality care in a friendly environment.
Orthodontic Practice:
Welcoming You to Our Orthodontic Clinic!
At Our Orthodontic Practice, we create beautiful, healthy smiles via expert orthodontic care. Our expert orthodontists and support staff are committed to providing you with individualized treatment plans to help you accomplish your smiling objectives.
We provide numerous orthodontic treatments, including traditional metal braces, transparent braces, and Invisalign. Our office is outfitted with cutting-edge technology to ensure that your visit is as productive and pleasant as possible.
We recognize that deciding to undertake orthodontic treatment is a significant choice, and we will be by your side every step of the journey. From your initial consultation until the completion of your treatment, we will be by your side every step of the way.
Thank you for considering Our Orthodontic Practice for the change of your smile. We look forward to assisting you in achieving your ideal smile!
This business description emphasizes the specialized nature of the practice and the individualized patient care offered. It also emphasizes the variety of available treatment choices and the application of current technology. The emphasis on patient assistance throughout the treatment process demonstrates a dedication to creating a positive encounter.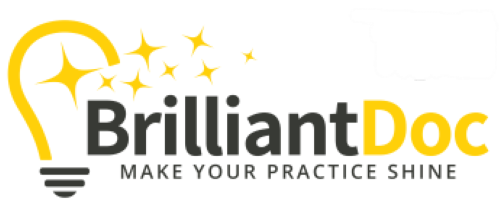 We do dental and medical websites and local search engine optimization.
Contact us at 888-337-6278 or email us at [email protected]