Bringing in new patients for your dental practice can be difficult at times, but having a website that is well-designed can make a significant difference in this regard.
Your ability to create new patient leads and attract more individuals to your office is directly correlated to the clarity, navigability, and informational content of your website.
Therefore, what are the most important components that a dental website ought to have in order to be successful in the process of producing new patient leads?
Key Elements for a Dental Website…
#1: A clear and compelling value proposition.
Visitors to your website should be made aware of the many advantages they will receive if they select your dental office as their provider. This may contain information about your staff, the services you provide, and the way in which you approach patient care. These are all things potential patients want to know!
#2: An easy-to-use design.
Not an easy-to-build or inexpensive design, but one that is easy and clear to the visitor. A website that is well-organized and easy to navigate will be more appealing to potential patients. Make sure to use a clean and modern design that is easy on the eyes.
#3: High-quality content.
Your website need to contain content that is both educational and interesting, pertaining to your practice, your staff, and the services that you provide. Because of this, prospective patients will have an easier time understanding who you are as a business and what sets you different from competing dental practices.
#4: Testimonials and reviews.
It will be helpful to develop confidence and credibility with potential patients by including positive evaluations and testimonials from previous patients who were pleased with the care they received. These can be an effective approach to highlight the high quality of treatment that you provide and the favorable experiences that your patients have had.
#5: Contact information and digital forms.
Include your contact information as well as any forms that potential patients may need to fill out on your website to make it simple for them to get in touch with you. The procedure of booking appointments and obtaining further information can potentially be simplified with the use of digital forms.
#6: Calls to action.
Include prominent calls to action, such as "Book an appointment now" or "Contact us for more information," to encourage prospective patients to take the next step and act on their interest. These questions are designed to help potential patients take the next step toward becoming actual patients.
#7: Responsive Design.
It is essential to ensure that your website is optimized for mobile use and can be navigated without difficulty on a variety of devices. Because more and more people access the internet on their mobile phones and tablets, a design that is responsive has become an absolute must.
By including these elements, you can create a website that effectively generates new patient leads for your dental practice. With a little effort and attention to detail, you can build a website that helps bring more people through your doors and grows your business.
Contact us for more information by calling (888) 337-6278 or email us at [email protected]
Web Content as Search Engines Resources
A "web resource" is anything online, that can be found via a search engine, that provides informational content to the person searching. It needs to satisfy the person doing the searching by answering their specific question; but more, it should answer those follow-on questions that arise from the information provided.
For your website, Google analytics data can give insight into the internet explorer's mindset as they track through your website. The goal is to increase search rankings by making their exploration easier. This is important for search engine optimization.
A Successful Website Takes the Perspective of the Internet Explorer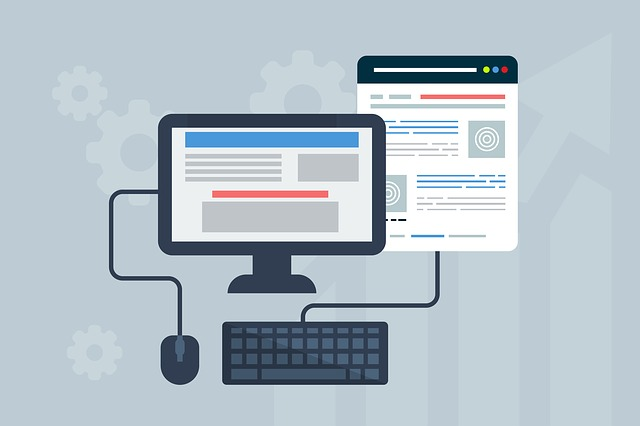 When evaluating web pages or even a single web page you need to adopt the perspective of the person doing the search – not the site owner. Sure, there are things you want a visitor to know, but it far more important to first inform the website visitor of what they want to know.
Too many owner's believe the website's purpose to to tell a visitor about their business or product. It is NOT.
Your own site must deliver the best answer to the searcher's intent. To do this, make use of relevant keywords. For example, a toy company website should make sure they have a page optimized to the latest, hot toy trend.
Search rankings are also influenced by meta descriptions, image descriptions, HTML efficient code, and links & broken links to your website (All the links need to work)! These are just some of the factors that are part of Google's website evaluation for how well your page/site meets the searcher's intent. Even page speed!
Evaluating web resource search is about the visibility of that resource to the person doing the search. In simple terms, your web resources need to be found. This is SEO and is a critical factor, but beyond the scope of this article. Go to our blog post on SEO to learn more.
Website Evaluation: Content Quality Checklist
Your website is the hub of all your digital marketing. What site visitors see and what they can learn from your web resources is the primary focus of this checklist. There are fundamental technical issues that we'll address elsewhere – "content is king."
BrilliantDoc is a website company for the medical profession, but as mentioned earlier, this evaluation criteria is universal. Here are our "8 C's" for evaluating web resources:
Contemporary
Clarity
Crispness
Completeness
Convincing
Competence
Cheerful
Clear calls to action.
We'll discuss each…
Contemporary
Web sites evolve in terms of their look and feel. This is an intangible quality and is purely in the eyes of the beholder. As a website owner, you are so familiar with the website that it may seem fine to you. But, if you haven't done a website redesign in a few years, you may want to investigate whether or not it has a contemporary look and feel.
Why contemporary? It signals to the website visitor whether your company, agency, or educational institution is "up to date." Make sure your website is making the impression you want.
Clarity
Your website visitor owes you nothing. If there is any confusion whatsoever, they're gone.
I'll assume you are an expert in the resource being provided. So on a scale of 1 to 10, let's say you are a 9 in terms of knowledge. But, you know your website visitors are not – that's why your intended audience is searching for web resources.
So, you "dumb it down."
But what you don't realize is that when you simplified things, you were talking at a level of 5 or 6. Meanwhile, your audience is operating at a knowledge level of 2 or 3. What you need is a website that is clear enough that someone with a knowledge level of 2 is satisfied, but also with enough content that someone with a knowledge level of 7 is also satisfied.
Crispness
Crispness means short and sweet. People want answers to their questions, not the history of your business. One aspect of this concept is your competition. Your site will be evaluated by Google relative to your competition. So keeping it short and crisp could mean 500 words or it could mean 5,000 words. It depends upon your niche and your competition.
Completeness
There are web resources for finding out what people want to know about any topic. The first and easiest is Google itself. When you search they give "related searches" at the bottom of the search engine results pages (SERPs). There are also sites that exist to collect the kinds of questions people ask about various topics. The most well-known is Answer the Public.
Convincing
Remember the purpose of your website resource – people want answers but they need to be convinced you are giving them the correct answers. With the quantity of misinformation on the web today, you need to create the authority to be believed.
Competence
One aspect of convincing people is showing the competence you have to answer their questions. Reviews and other social proof come into play here. Always make sure your content is well-researched, factual information. Also, make sure there are no typographical errors… that destroys competence.
Cheerful
This relates to the tone of your website. Regardless of whether your site is a government agency, a sponsoring organization, or an official site of a business, people are attracted to positivity. The tone should be cheerful in most cases.
Clear Calls to Action
Whether you are making print resources available, providing a postal address, collecting an e-mail, other internet sources, or providing more information free, make sure people know what you want them to do next. Do NOT make people have to figure out the next steps… they won't.
Other Search engine Optimization factors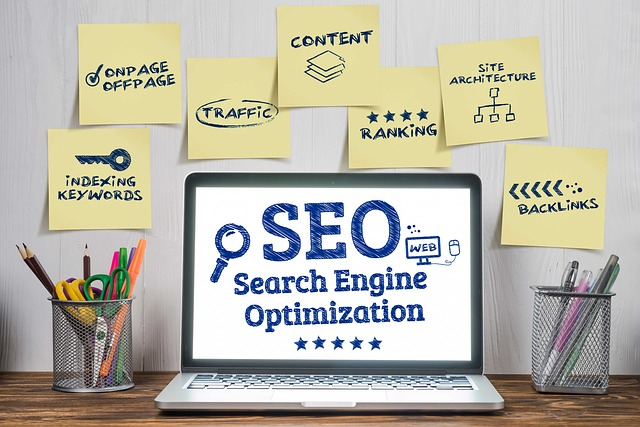 There are over 500 factors evaluated by search engines, and these vary by location and business niche. We use Google Analytics when available, plus we do a regression & correlation analysis for your website to see which factors are most important.
In addition to the factors mentioned above, things like title tags, images optimized, technical details, and if you add alt tags are all used to evaluate your website to determine search ranking.
There are SEO tools, some free, that can be used to evaluate your website.
ABOUT US
BrilliantDoc offers concierge marketing services & ready-to-implement practice growth programs for local businesses, with an emphasis on the medical/dental fields.
Call 888-337-6278 for more information.